News From the Sugarhouse
MAINE MAPLE SUNDAY




March 23 & 24, 2019


10 am to 4 pm

It's almost sugarin' time here at The Maple Moose! We've started tapping our sugar maples, and are looking forward to warmer weather this weekend! It's a long process with over 2100 taps, but with nice weather, we'll get the job done!

We'd like to invite you the Sugarhouse for our Open House/Maine Maple Sunday event! We'll be serving our famous corn fritters with maple syrup and taffy on the snow - definitely no shortage of snow!
Our concession trailer will be open for Cold-Brewed Maple Coffee and Hot Maple Coffee along with our scrumptuous invention of Maple Funnel Fingers!
We'll have all of our confections for sale including maple cream, maple sugar, maple Neeham, maple sugar candy, Moose Pops, granola, just to name a few!
We're hoping to see the Anah Shrine Klowns again this year! What a fun time for the kids! Don't forget moose antler ring toss and moose jug cornholer!
Take our Tap to Table Sugarbush tour! We know you'll learn a lot! Maybe even be able to tap your own maple trees!
Join us here at The Maple Moose for a Fun Family Weekend!

Visit us at the sugarhouse, or on our online store to keep yourself in supply of all our specialty crafted maple creations. Everything is made right here, by hand, by us.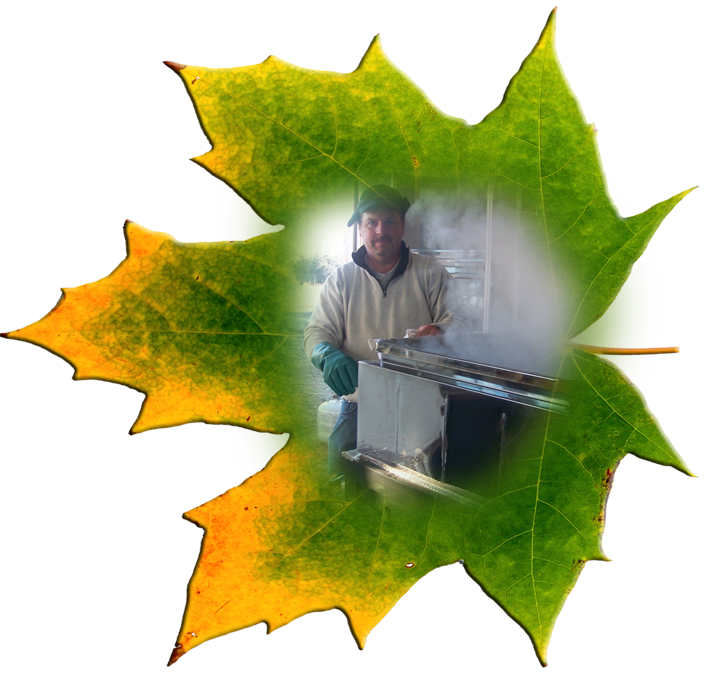 The Maple Moose was started in the Spring of 2007 when CJ King had the idea to make his own pure maple syrup. Grabbing a couple of buckets and spiles, he trudged to the woods with his snow shoes and tapped a few maple trees.
Making his own boiling system consisting of an old wood stove, metal sheeting, and a few miscellaneous pots and pans, he began boiling his own maple syrup.
It wasn't long before the fad caught on with his wife, Jodi, and sons, Joe King and Jacob King, when they began helping in the project too. The small time maple syrup production then led to needing a bigger building and a brand new Leader evaporator, not to mention a cart to haul maple sap from the woods and equipment to haul the cart! With Joe gathering the sap with the equipment and Jake taste testing, the whole family is now busy in the sugarhouse operation.
Three years after the first "Ol Wood Stove Evaporator," The Maple Moose is now licensed by the Maine Department of Agriculture to produce and sell Pure Maine Maple Syrup. With a new Leader evaporator, vacuum system and even more maple trees, The Maple Moose is hard working and ever growing.